Curriculum
We know when our pupils start with us they may have gaps in their learning. This will be for a number of reasons. The overall aim of our curriculum is to establish where the gaps exist and plug them, all the time building confidence and a sense of success our pupils may not have experienced before.
We have high expectations for our pupils so we give them the best start in life, tooled up with the essential knowledge they will need in the future and the skills to apply that knowledge. Our curriculum is flexible, personalised and offers a broad range of subjects to support re-engagement.
Every minute at school is seen as an opportunity to help our pupils to make progress whether it be academically or socially and emotionally.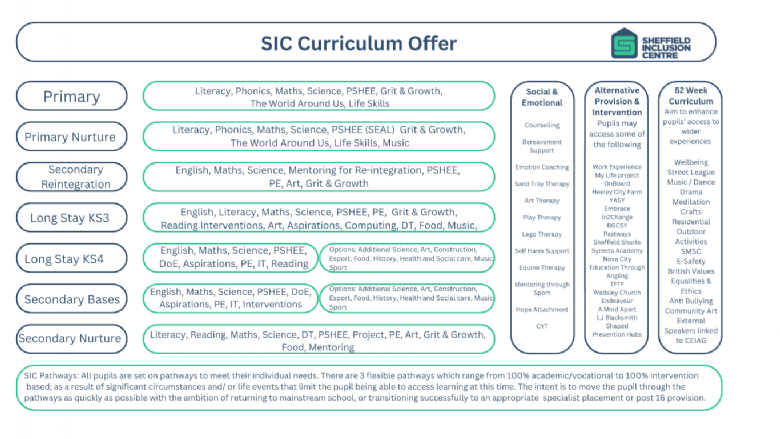 For more information about any aspect of our curriculum please contact curriculum@inclusion.sheffield.sch.uk