Curriculum
We are unwaveringly ambitious for our pupils so it is the responsibility of every member of staff to tool our pupils with the knowledge and skills necessary to follow their dreams and aspirations. In order to achieve this, we believe the connectivity between curriculum, the quality of teaching, assessment and accreditation is vital so that we deliver every opportunity for them.
Our curriculum is designed to identify and fill in the gaps in fundamental subject knowledge that will become the building blocks for future learning.
Our subject leaders have carefully and thoughtfully crafted from the National Curriculum their own curriculum plan that focuses on essential knowledge and skills. Our curriculum content is what we think our pupils need to know and be able to apply to make transitions, be safe and to level up their lives.
What we teach is reviewed and revisited until we have embedded knowledge in the long-term memory of our pupils. On reviewing and redesigning our curriculum we have made a conscious shift towards aiming for mastery rather than a superficial coverage of the curriculum.
We focus on the stage of learning not solely age-related expectations although we do reflect on age typicality. We want our pupils to re – engage in learning and feel success.
We teach reading and vocabulary acquisition directly in year 1-11 to allow pupils to access the full curriculum offer.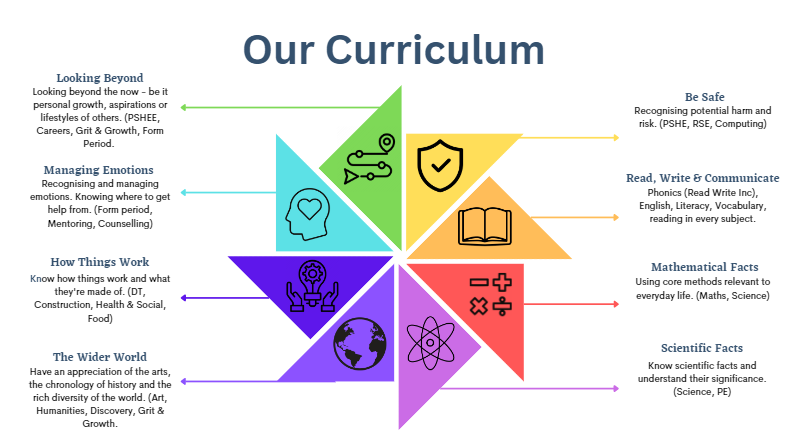 For more information about any aspect of our curriculum please contact curriculum@inclusion.sheffield.sch.uk